Energy Efficient Solutions That Work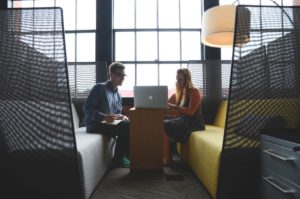 Here at Better Energy Ideas, our team is dedicated to offering the best window film solutions for both residential and commercial customers. We are an authorized Panorama Elite Window Film Network dealer and are ready to show you how professionally installed window film can make a world of difference in your everyday life and overall daily comfort.
The advantages of professionally-installed window film are numerous. For residential customers, window film can provide considerable energy savings year round, while at the same time offer strong UV protection, protecting valuable pictures, fabrics and even your skin. Window Film dramatically reduces glare, it's quite literally sunglasses for your home or office -- helping to solve life's many daily challenges.
Want to sleep in on a Saturday, we can help! Want to watch the big screen minus that annoying glare? We got you! Your family's comfort and enjoyment is top of mind for us. Is Safety / Security a concern? Armorcoat Panorama's exclusive Safety / Security Window Film is designed to significantly increase the strength of glass. Holding shattered glass in place, providing a deterrent barrier from burglary or home invasion, giving you peace of mind that you, your loved ones and valuables are safe and protected 24/7. Many have also discovered that window film is an affordable alternative to expensive window replacement. Window Film can optimize any and all glass on the market.
Beyond the practical, decorative window film offers an incredible assortment of options that will astound you. Colors, patterns and textures are available and have been used in bathrooms, kitchens and beyond! Your imagination is your only limit with full customization available! Call us with your idea!
Commercial window film installation has been a mainstay of Better Energy Ideas, Inc. since 1979. Our commercial customers, including architects, interior designers and building managers, have turned to Better Energy Ideas again and again for their window tint needs. Anti-graffiti window films are also very popular with our commercial customers -- saving cities, commercial and retail customers alike. Team BEI is ready to assist you with all of your window film needs. Our talented and friendly team of installers has built a reputation for quality customer service. We can't wait to work with you!
Better Energy Ideas is more than meets the eye. We are a company that answers your calls with a human voice. We're not just a source of products and tools, we are a source of expertise and service with products and installation technicians that you can count on with lifetime warranties. Any concerns or needs the come to our attention, we'll listen and put you first. With the right options and solutions with window film or blinds, we stand behind our warranties knowing that you'll be satisfied. We pride ourselves in helping you save money, protecting you and your family, and renewing your home or business with comfort year round. Let a company that enjoys being a help to our environment help you today!
---
"Better Energy Ideas has really made a dramatic difference with our company's energy costs. They know what they're doing and they do it well."
M. Silverman
---