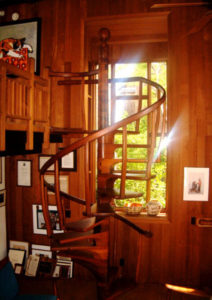 Spiral Staircase at Maloof House
This classic piece of architecture was in danger of losing it's beauty because of the sun shining in from the beautiful wood framed windows.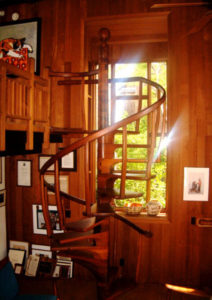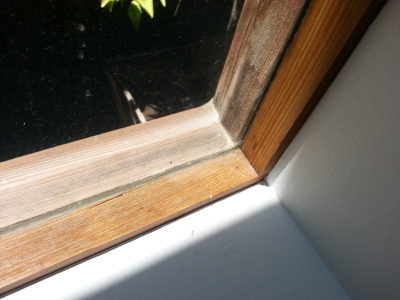 Wood damage caused by the sun
The window frames had major damage from the sun even though they had been meticulously maintained over the years.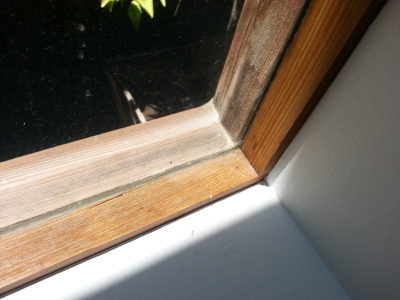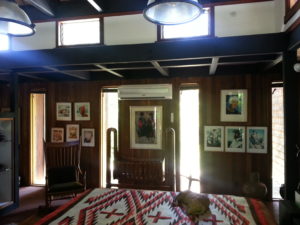 Solar Window Film to the Rescue
Window Film was the obvious choice for preserving the wood in this home by blocking the harmful UV rays while still allowing the natural light in.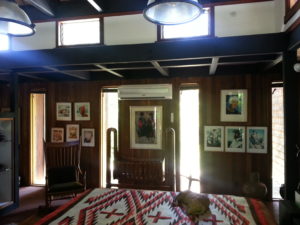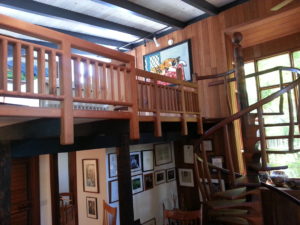 The Maloof House
With window films applied, the wood interiors as well as family heirlooms will now be protected and bring the family many more years of enjoyment.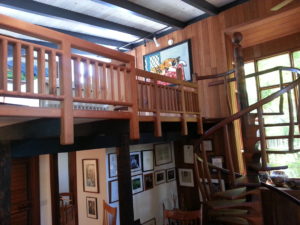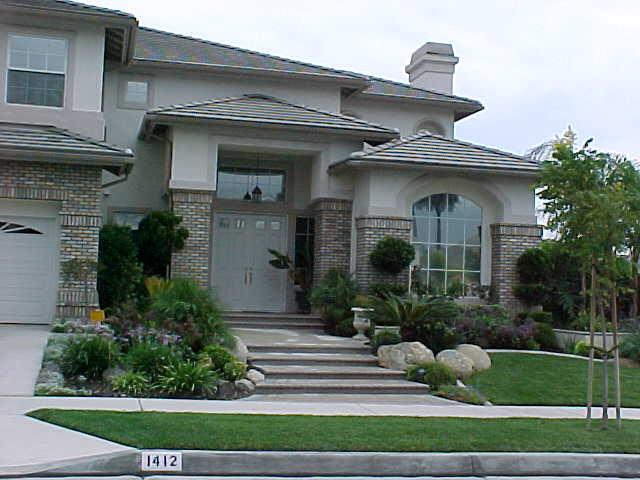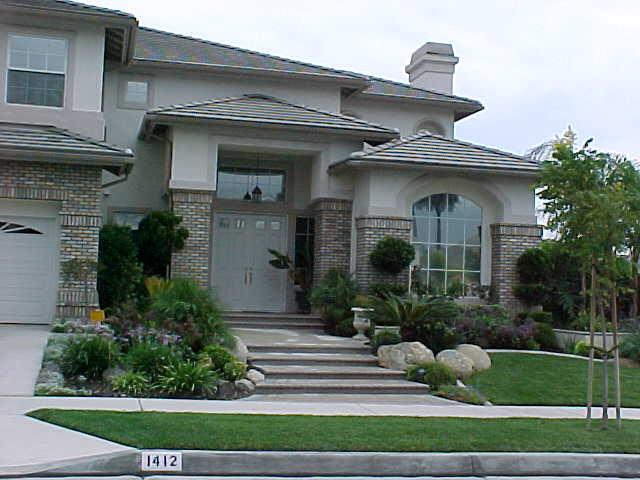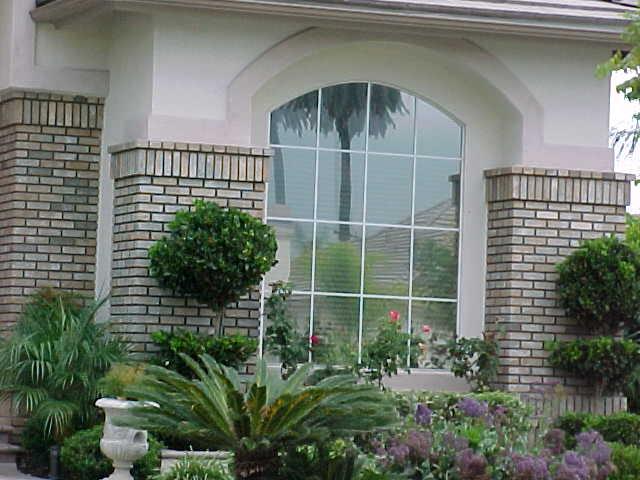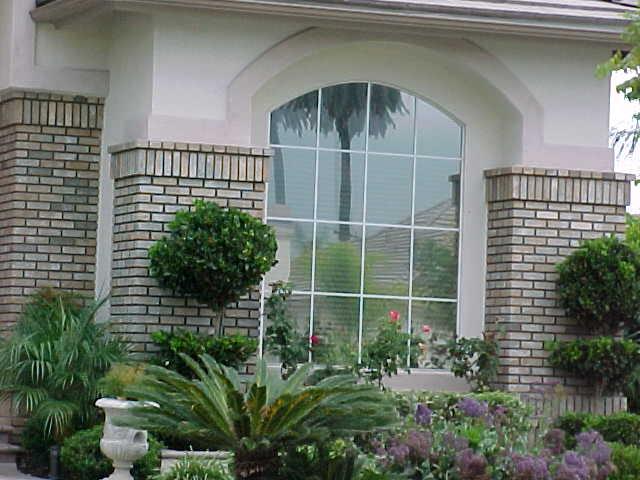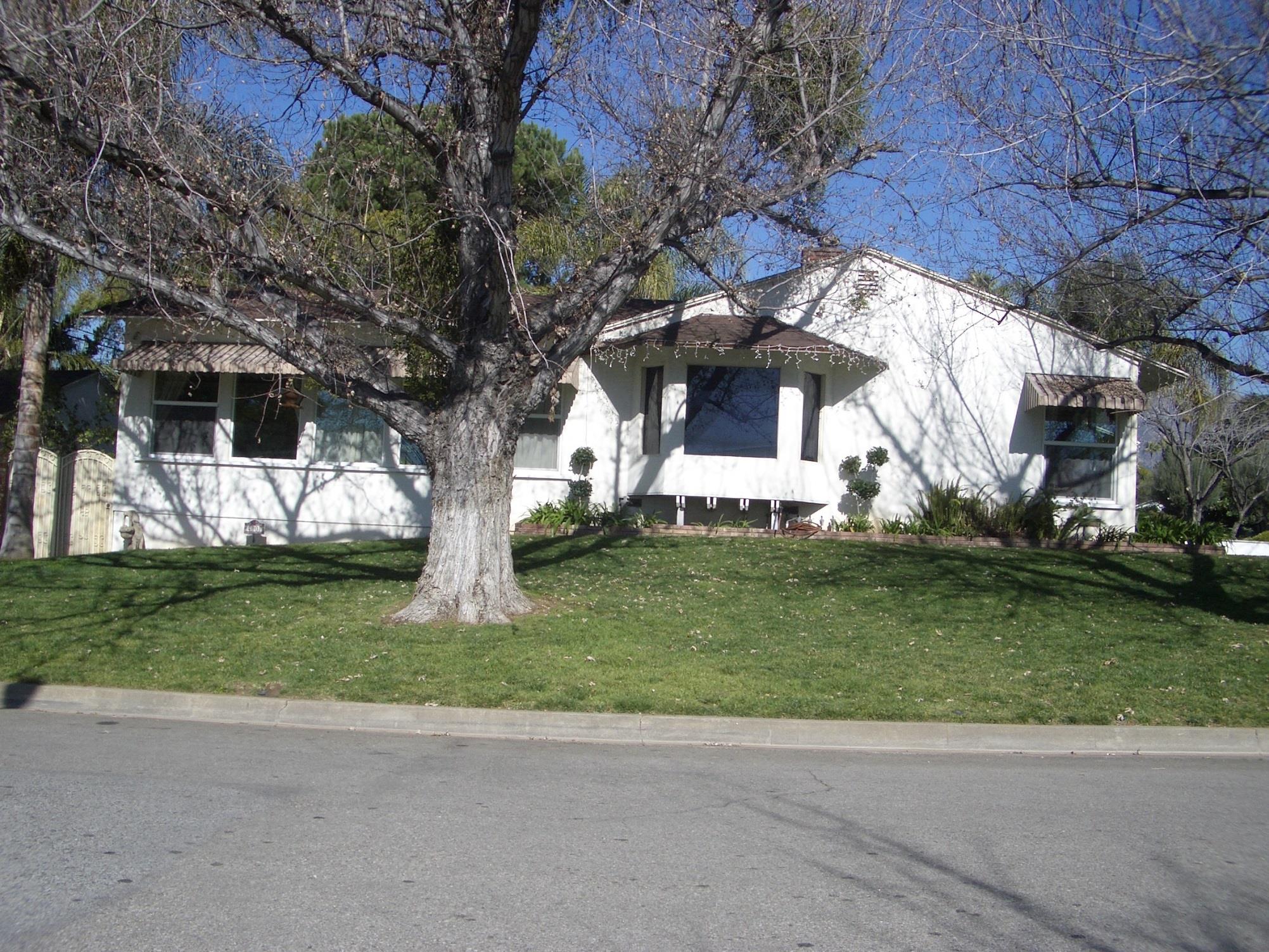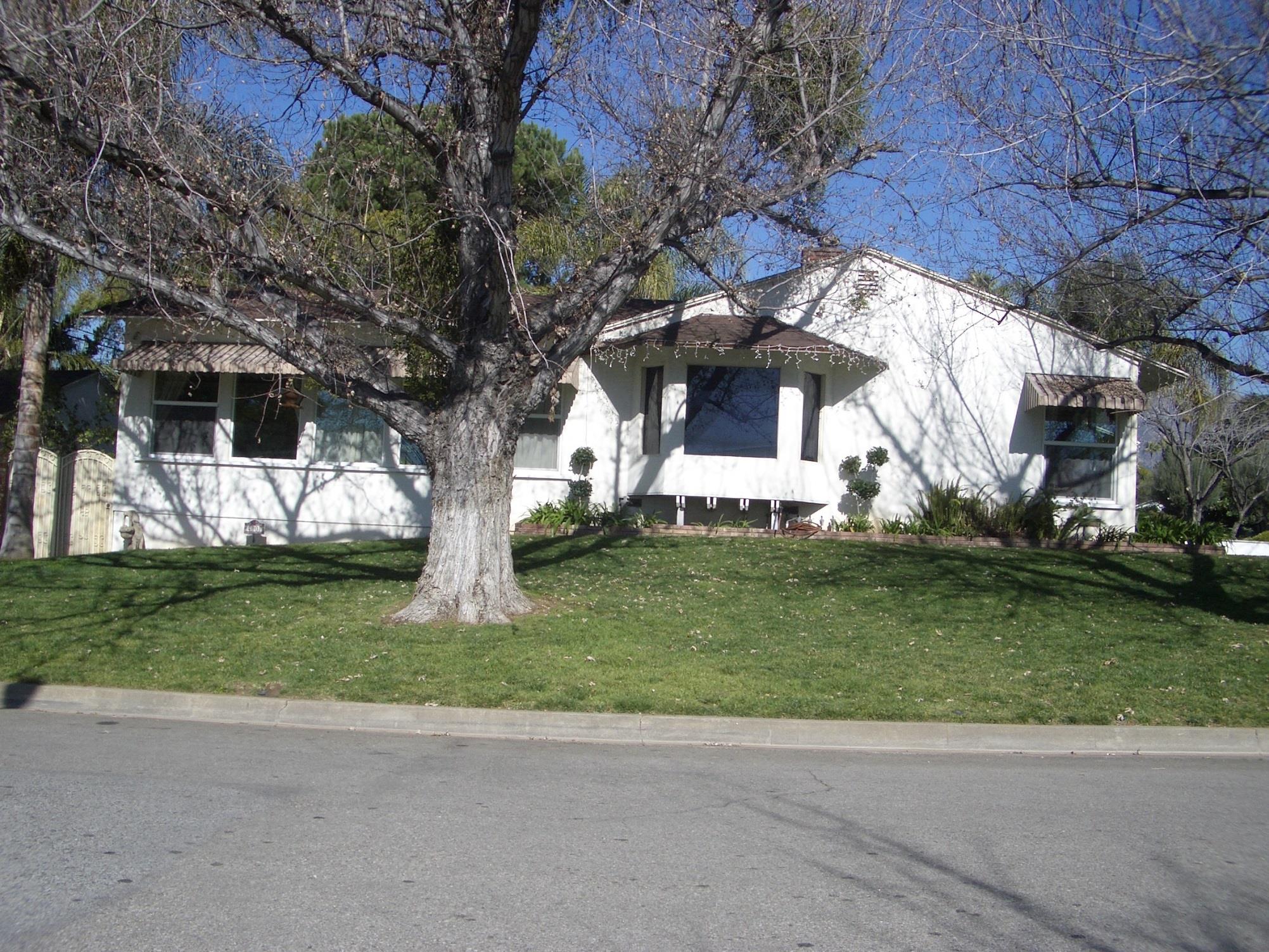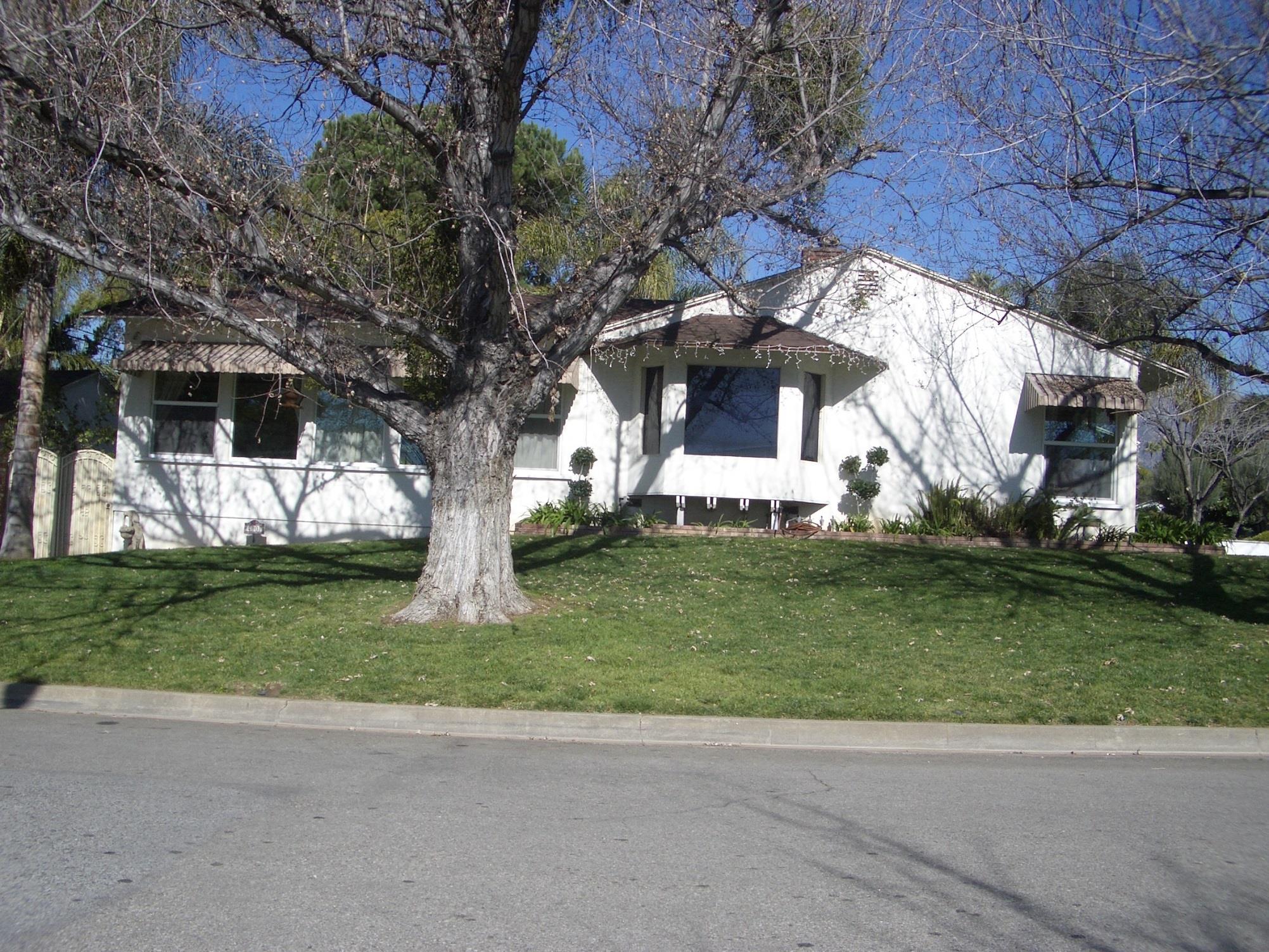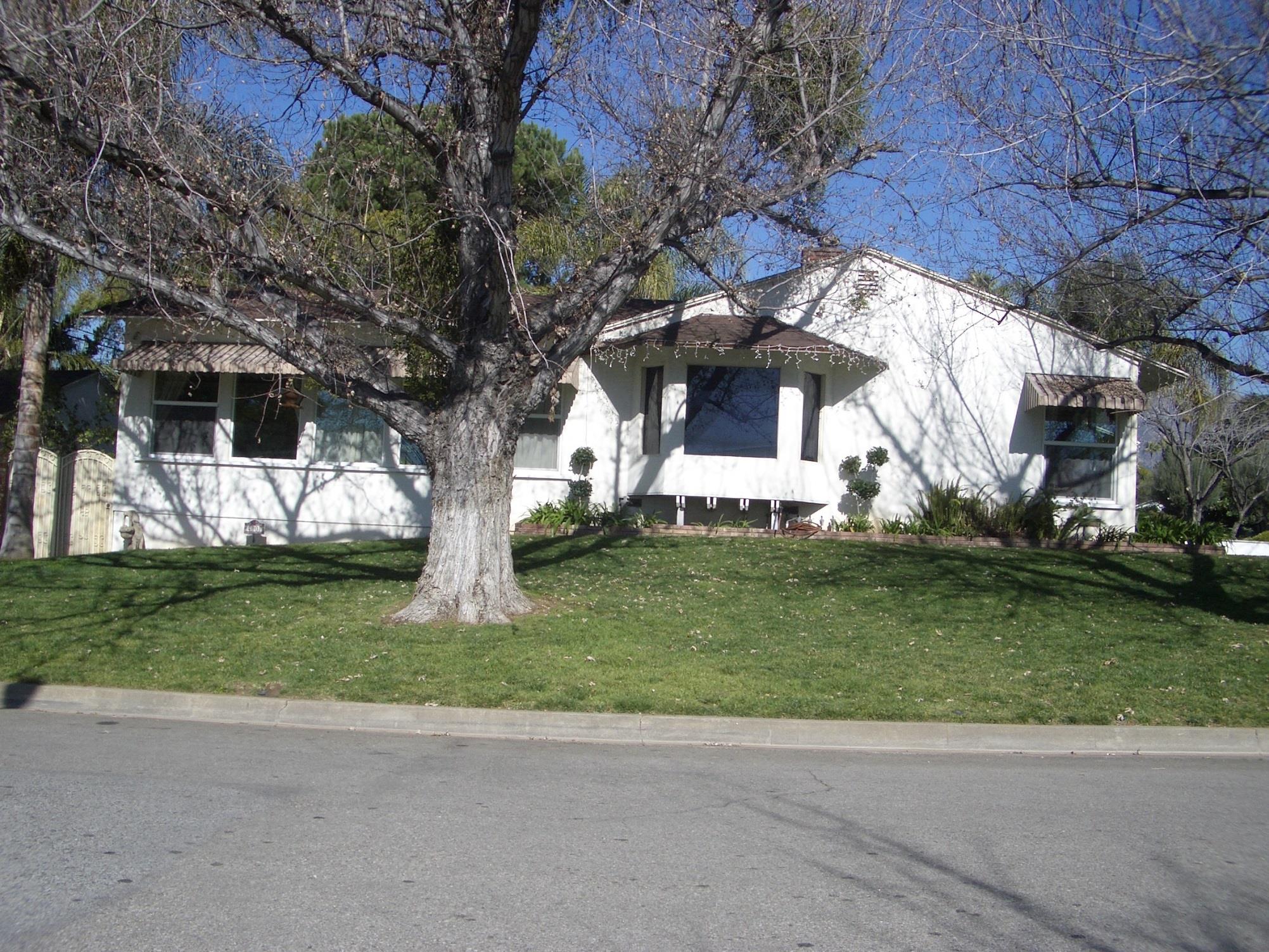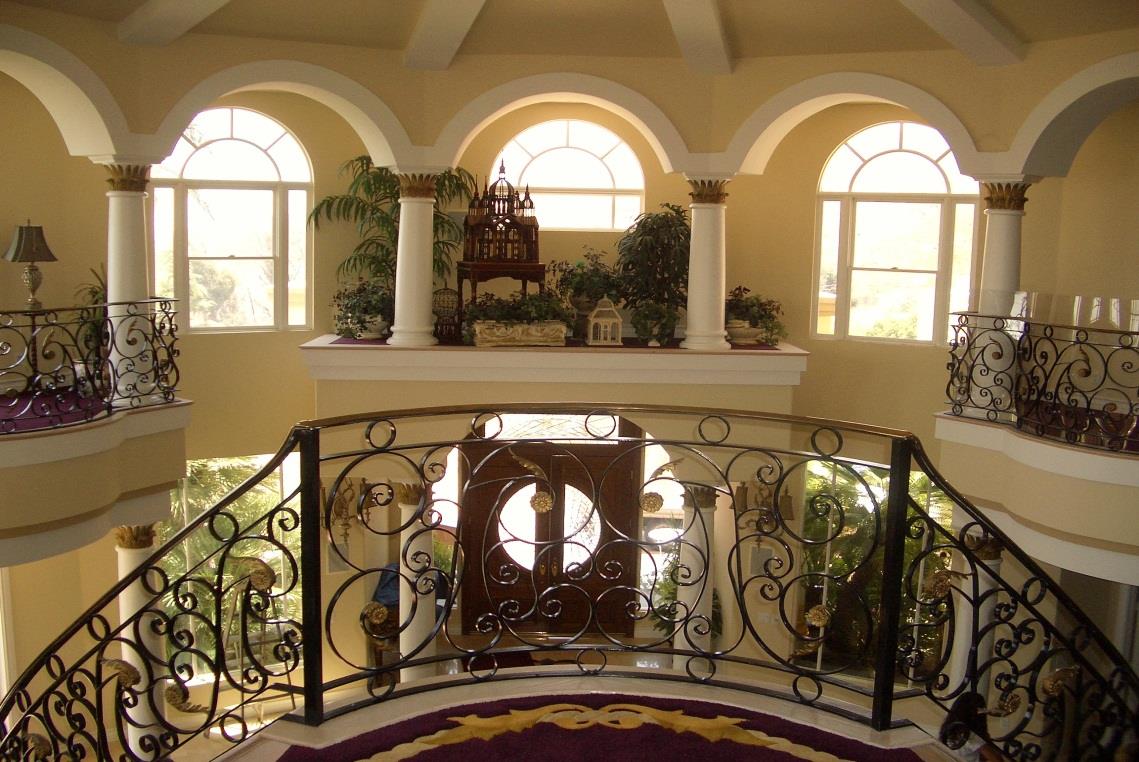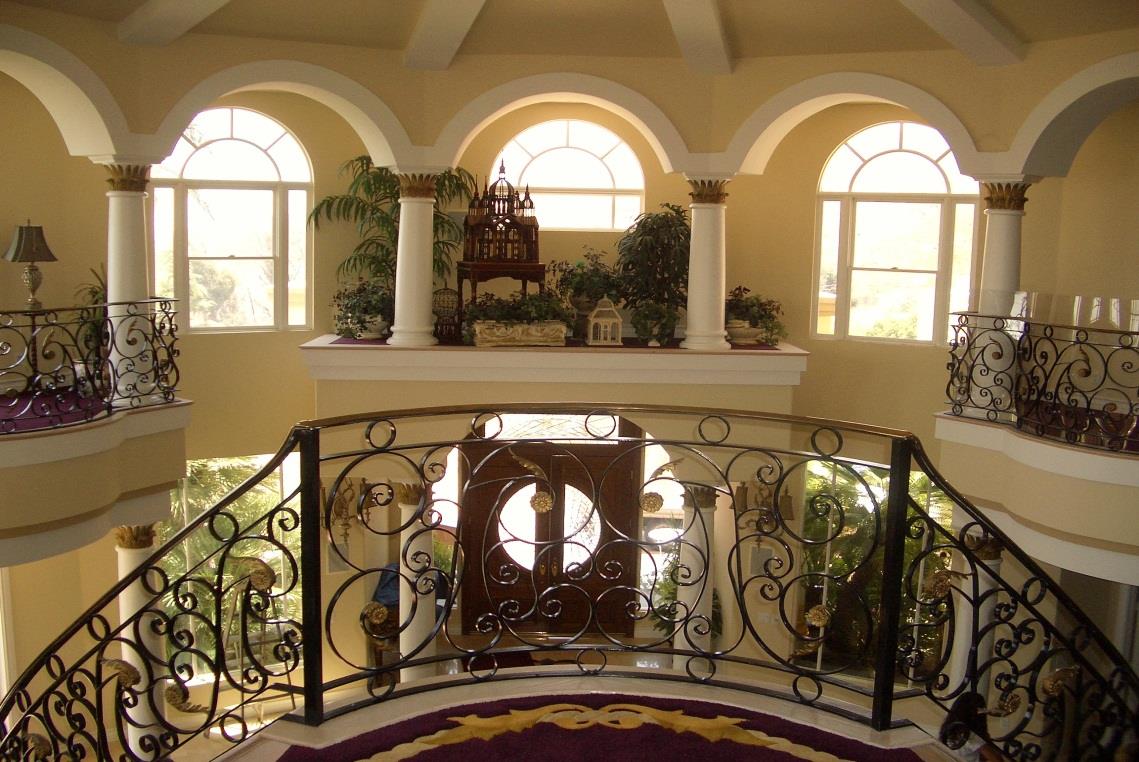 Your glass windows are actually one of the most vulnerable parts of your home.  Safety is also a major concern.  Safety/security window films are a simple and cost-effective way to add increased safety and security for your family.  Security window films are applied directly to glass to maintain the integrity of the glass should it become damaged.  The window film holds the glass together and prevents the glass from shattering, sending dangerous shards flying about.
Security window film is also used on large areas of flat glass such as sliding glass doors and larger windows that are prone to storms and hurricane damage.
Specific security window film offers bonus protection from broken glass caused by earthquakes, making the glass virtually shatter resistant.
Read the Brochure
UV rays cause cell damage, wrinkles and even skin cancer.  Because it blocks up to 99% of these dangerous, invisible rays, window film can offer a very real layer of protection for yourself and your family.  Window film is like a sun block for your home so you and your family can safely sit by the windows or even enjoy an enclosed patio while protecting your skin.
The UV rays from the sun are what cause your carpets, couches and chairs, drapes and blinds and even your valuable artwork to fade over time.  UV rays can also harm your hardwood floors.  Adding the microthin window film protection to your glass can protect your possessions by blocking up to 99% of this harmful radiation.
Read the Brochure
Nothing adds life to your home more than great natural light, but it's also possible to have too much of a good thing. With natural sunlight comes unwanted heat and hotspots, which can really affect your overall comfort and make for a less inviting atmosphere. Solar window films reject up to 80% of solar energy – providing you greater temperature stability and comfort while reducing solar heat gain.
Practically invisible when installed onto glass, solar window films reject high levels of solar heat – offering you strong protection against bothersome glare,  uncomfortable hotspots, and uneven temperature fluctuations. You'll feel an immediate difference upon installation. Solar window films allow you to enjoy your home with your blinds wide open, without the excessive solar heat you'd expect.
Read the Brochure